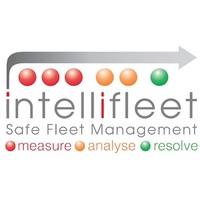 Intellifleet is a long term provider of In Vehicle Monitoring Systems (IVMS) having built a dedicated team over the last 16 years. The 2 unique features that Intellifleet offer customers is the desire to problem solve and identify methods to maximise return on investment and minimise risk of personnel. The dedicated team of technicians, data analysts and key account managers work closely with the customers to understand their business and assets.
Intellifleet has partnered with Prism to give you access to advanced FTC calculations, enabling you to claim the fuel tax credits to which you are entitled with ease and confidence. Prism combines and automates real-time telemetry data and vehicle information with detailed location and boundary analysis to determine your fleet's exact operation and fuel consumption.
Using your existing Intellifleet equipment and data, Prism calculates with market-leading precision the apportionment of your fuel by eligible FTC activities, so you can:
Claim with confidence
With comprehensive, high-precision reporting and detailed calculations to substantiate your claim.
Claim with ease
Save time with automated monthly calculations and reporting for your whole fleet.
Enjoy optimal claim outcomes
Benefit from calculations using advanced algorithms and highly detailed data.
Based on this apportionment and your fleet specifications, Prism provides the necessary information which you can enter into your BAS, or you can apply the apportionment to your purchased fuel records using our simple online tools. With monthly calculations and reporting for your entire fleet, you can access Prism for a small monthly fee and benefit from a precise and comprehensive FTC calculation service.
Join the growing network of Intellifleet customers who are frequently seeing significantly improved FTC outcomes compared to their previous claims due to higher precision calculations using the most details data available.
Want an easy way to improve and substantiate your FTC calculations and outcomes?